The Legend

Menlyn Park Shopping Centre is situated in the East of Pretoria. It is conveniently located within a short distance off the N1 Highway and approx 5km from the N4.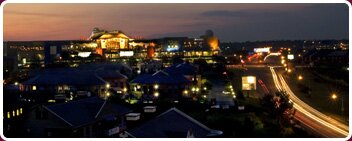 Menlyn Park Shopping Centre was built in 1979 and opened in November later that year. Menlyn underwent a major 2 year refurbishment in 1998, which cost approximately R800 million. This redevelopment increased the GLA from 60 000m to 118 253 m, transforming Menlyn into a Super Regional Shopping Centre and growing the shop base from 160 to over 300 tenants.

Over 300 stores, 37 restaurants to choose from and a wide variety of entertainment, you would not want to visit anywhere else!

Menlyn has Edgars, Hyperama, Woolworths, Truworths, Stuttafords, Foschini, Game and Nu Metro as anchor tenants. In addition to this, the centre also has numerous USP's (unique selling points) namely, Outdoor Events Arena, Play Park and the World's First Rooftop Drive-In, 3D Nu Metro Cinema, Go-Karts, Quad Bikes.

Men In Black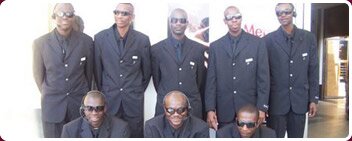 Menlyn Park Shopping Centre is yet again embarking on an extremely exciting project. With over 300 stores to choose from and the vast amount of entertainment, Menlyn is now adding vigour to the their service offering by including the Men In Black phenomenon for an even more personal touch to your shopping experience at the Centre.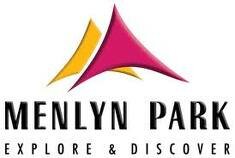 In collaboration with Fidelity Security services, eight agents will be stationed at all the entrances to the centre. These agents will be stylishly dressed in Black Suits and Ties. They will double up as a concierge team that is ultimately there to take care of patrons and assist in any way needed. They are assigned to assist shoppers with off loading of their shopping or whatever the need might be and also to make sure that no unwanted elements hinder your stay.

Men In Black at Menlyn Park will launch today. Agents will be offering service to patrons daily.

Yours in first class service

Muslim Prayer
Menlyn Park has made a Muslim Prayer Facility available. It is open daily from 12h00 - 21h00. There is a fulltime caretaker and it is placed at the Events Arena next to the bathrooms. Over the Ramadan period, prayer time is from 19h45 - 21h15.

For more information contact Aby Carrim on

Menlyn Park is jointly owned by Old Mutual Life Assurance Company (South Africa) Ltd. (OMLACSA) and Business Venture Investments 1360 (Pty) Ltd..
Union Buildings
The Union Buildings form the official seat of the South African government and also house the offices of the President of South Africa. The imposing buildings are located in Pretoria, atop Meintjieskop at the Northern end of Arcadia, close to historic Church Square and the Voortrekker Monument. The large gardens of the Buildings are nestled between Government Avenue, Vermeulen Street East, Church Street, the R104, and Blackwood Street. Fairview Avenue is a closed road where only officials can enter to the Union Buildings.Though not in the center of Pretoria the Union Buildings occupy the highest point of Pretoria, and constitute a South African National monument.
The Buildings are one of the centres of political life in South Africa; "The Buildings" and "Arcadia" have become metonyms for the South African Government. It has become an iconic landmark of Pretoria and South Africa in general, and is one of the most popular tourist attractions in the city and an emblem of democracy.
The Buildings are the location of Presidential Inaugurations.
These buildings, built from light sandstone, were designed by the architect Sir Herbert Bakerin the English monumental style and are 285m long. They have a semi-circular shape, with the two wings at the sides, this serve to represent the union of a formerly divided people.The clock chimes are identical to those of Big Ben in London.The east and west wings, as well as the twin-domed towers, represent two languages, English and Afrikaans and the inner court symbolizes Union of South Africa.These buildings are considered by many to be the architect's greatest achievement and a South African architectural masterpiece. The Nelson Mandela statue in Sandton City's Nelson Mandela Square was commissioned originally to stand on the spot where Nelson Mandela gave his inaugural address.
Haartebeespoort Dam
PLACE OF BEAUTY AND PLEASURE
The Hartbeespoort Dam, surrounded by the majesty of the Magaliesberg mountain range, is a popular destination for weekend getaways or day trips. All water sports may be enjoyed including para-sailing, windsurfing, water and jet skiing.
For the more adventurous we offer paragliding, hang-gliding or hot air ballooning. We have an aquarium, private zoo, a snake park and a cable way. Or, explore and discover the scenic beauty, entertaining attractions, fun activities & places of interest of this wonderful land.
The village of Hartbeespoort is situated along the shores of the dam, among undulating hills and panoramic views on the dam and the majestic Magaliesberg Mountains. Enjoy the tranquility of the hills and valleys, the scenic drives, challenging hikes and gentle rambles on offer.
Also of interest is the Crocodile Ramble, an arts and crafts route with day visitor and overnight facilities. Pecanwood Estates hosts the annual Nelson Mandela Invitation Golf Tournament.
The Heritage Route starts at the dam, going north to the Pilanesberg National Park and on to the Madikwe Game Reserve in the north.
The Dam was constructed in 1925. Its current capacity is 205 million cubic metres and its shoreline, when full, is about 56km.
The Harbeespoort Dam is in the Bojanala Region of the North West Province.
Cradle of Humankind
The Cradle of Humankind World Heritage Site is a remarkable 47 000 hectare destination with a rich and fascinating history told to us through the ancient fossils that have been found here. It also hasover400 attractions, including restaurants, art and craft outlets, lodges, wildlife facilities, places of historical interest and spaces for young and old just to have fun.
The Cradle of Humankind World Heritage Site offers a wonderful experience for national and international tourists, a rich source of information for scientists and researchers, opportunities for economic development and job creation, and a chance for all to be part of humanity's history.
Visit the world-famous Sterkfontein Caves and the award-winning Visitor Interpretation Centre at Maropeng. Then discover the attractions of the rest of this incredible destination. Make sure you get a map because there is so much to do that you'll have to come back again and again.Come to the Cradle of Humankind World Heritage Site, the home of our ancestors, and discover ancient history, learn about human beginnings, take a journey of discovery and adventure, enjoy yourself.We?ve been waiting for you for 4 million years.
The Cradle of Humankind is a World Heritage Site first named by UNESCO in 1999, about 50 kilometres northwest of Johannesburg, South Africa in the Gauteng province. This site currently occupies 47,000hectares (180 sqmi); it contains a complex of limestone caves, including the Sterkfontein Caves, where the 2.3-million year-old fossil Australopithecus africanus (nicknamed "Mrs. Ples") was found in 1947 by Dr. Robert Broom and John T. Robinson. The find helped corroborate the 1924 discovery of the juvenile Australopithecus africanus skull, "Taung Child", by Raymond Dart, at Taung in the North West Province of South Africa, where excavations still continue.
The name Cradle of Humankind reflects the fact that the site has produced a large number, as well as some of the oldest, hominid fossils ever found, some dating back as far as 3.5 million years ago.Sterkfontein alone has produced more than a third of early hominid fossils ever found.
In 1935 Robert Broom found the first ape-man fossils at Sterkfontein and began work at this site. In 1938 a young schoolboy, Gert Terrblanche, brought Raymond Dart fragments of a skull from nearby Kromdraai which later were identified as Paranthropus robustus. Also in 1938 a single ape-man tooth was found at the Cooper's site between Kromdraai and Sterkfontein. In 1948 the Camp-Peabody Expedition from the United States worked at Bolts Farm and Gladysvale looking for fossil hominids but failed to find any. Later in 1948 Robert Broom identified the first hominid remains from Swartkrans cave. In 1954 C.K. Brain began working at sites in the Cradle including Coopers and he soon would initiate his three decade work at Swartkrans cave which would result in the recovery of the second largest sample of hominid remains from the Cradle. The oldest controlled use of fire was also discovered at Swartkrans and dated to over 1 million years ago.
In 1966 Phillip Tobias began his excavations of Sterkfontein which are still continuing and are the longest continuously running fossil excavations in the world. In 1991 Lee Berger of the University of the Witwatersrand discovered the first hominid specimens from the Gladysvale site making this the first new early hominid site to be discovered in South Africa in 48 years. In 1994 Andre Keyser discovered fossil hominids at the site of Drimolen. In 1997 Kevin Kuykendall and Colin Menter of the University of the Witwatersrand found two fossil hominid teeth at the site of Gondolin. Also in 1997, the near-complete Australopithecus skeleton of "Little Foot", dating to around 3.3 million years ago (although more recent dates suggest it is closer to 2.5 million years ago), was discovered by Ron Clarke. In 2001 Steve Churchill of Duke University and Lee Berger found early modern human remains at Plovers Lake. Also in 2001 the first hominid fossils and stone tools were discovered in-situ at Coopers. In 2010, Lee Berger discovered the partial remains of two hominids (Australopithecus sediba) in the Malapa Fossil Site that lived between 1.78 and 1.95 million years ago.
Promo From JHB City
WELCOME to Joburg - the heartbeat of the country. It's the economic and cultural centre of South Africa, where people work hard and play harder. Everyone is on the move, from doing business to hitting the city's nightspots until late. Joburg is a dynamic cosmopolitan city with great places to eat, interesting sites to visit and a good range of places to stay.
TOP ATTRACTIONS
Monte Casino
Montecasino, located in Fourways, North of Johannesburg is known for being Gauteng's number one entertainment destination, having being voted Best Casino, Best Entertainment Complex, Best Cinema Complex and Best place to take out-of-towners. That's a lot to live up to, but we're sure you?ll agree - find out more about other awards and accolades we've received.
With our diverse range of attractions including accommodation - there is something for everyone at Montecasino, to be enjoyed by young and old alike. Montecasino's attractive Tuscan style appearance makes it an attractive filming destination as well as an ideal venue for events, having hosted several local and international performers. For details visit our Press Office.
As a good corporate citizen, Montecasino's ongoing Corporate Social Investment initiatives make a difference in the community in which we operate. We're proud that our employees have a strong culture of giving and make a difference in the lives of others. If you feel you have what it takes to be a member of our phenomenal team, visit our careers section.
Montecasino first opened its doors on 30 November 2000 and expanded in May 2007 with the addition of the open air Piazza and Teatro.
Montecasino's Piazza, which is slightly smaller than a rugby field and modeled on a typical Italian piazza features several restaurants where visitors can dine al fresco, and enjoy the mesmerizing musical fountain displays. The Piazza also features the SunSquare Hotel, aimed at the modern business tourist, the Montecasino Ballroom which can accommodate 400 people seated banquet style, and the spectacular Teatro at Montecasino, which opened with the legendary stage production 'The Lion King'.
Construction has been completed on a R700 Million project - 'The Pivot'. The Pivot includes a new hotel, bar and lounge, conference centre, restaurant, outdoor pool and leisure area and a new gym.
---
| | | |
| --- | --- | --- |
| | | Features and facilities at Montecasino |